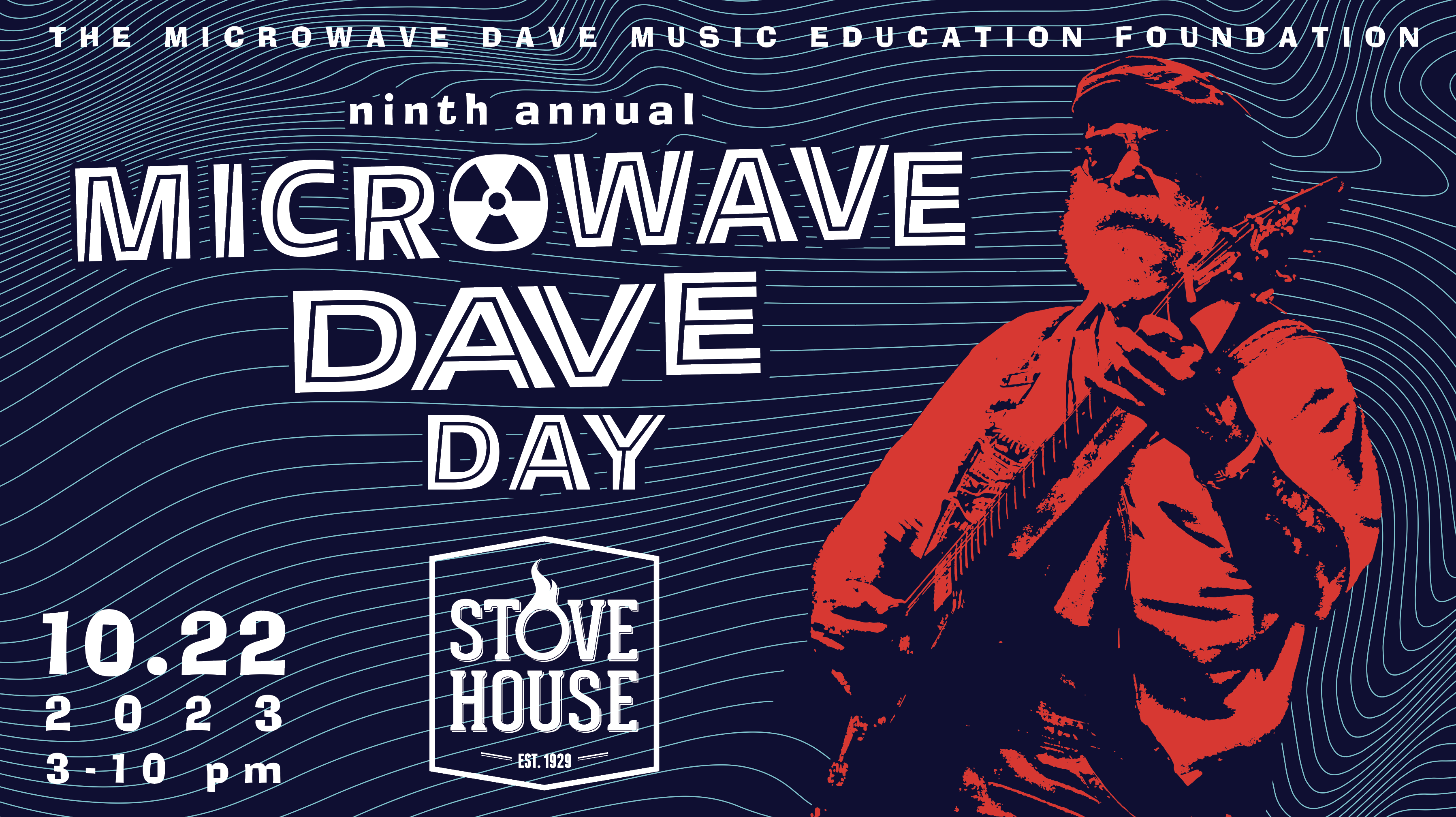 9th ANNUAL
MICROWAVE DAVE DAY
Join the Microwave Dave Music Education Foundation (MDMEF) on October 22, 2023 from 3:00 PM CDT- 10:00 PM CDT at Stovehouse (3414 Governors Dr SW, Huntsville, AL 35805). Star SuperMarket and Discount Pharmacy is once again the Featured Sponsor along with our  Supporting Sponsors – GrubSouth and Russell Financial Advisors LLC .
Three stages will host over 50 local artists including the man himself Microwave Dave!
As always, the event is FREE to the public – Donations are welcomed!
The Microwave Dave coffee table book, "I'm A Road Runner", will be on sale for purchase!
The Huntsville Community Drumline will kick the day off at 2:45 with a "Festival Parade" throughout the venue.
:Music Lineup:
Main Stage
4:00-4:45 Walker Street Opry
5:00-5:45 The Neighbors
6:00-7:00 Microwave Dave, Clay Swafford and Darrell Tibbs
7:15 Awards Ceremony
8:00-8:45 5ive O'clock Charlie
9:00-10:00 All Star Jam
Electric Belle Stage
3:00-4:45 Amber Cavanaugh and friends
5:00-5:45 The Band Silhouette
6:00-7:00 Seminole Strut
"VOLUNTEERS ARE NEEDED"
Special thanks to our sponsors!