CONCERTS IN THE CLASSROOM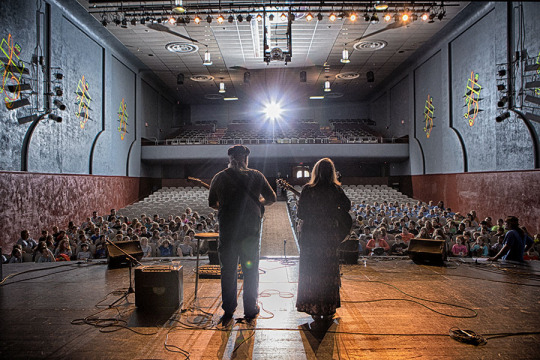 Inspiring Area Youth Through Supporting Music Education in the Classrooms of North Alabama
Dave Gallaher discovered his life's calling after one unforgettable live school performance during his 4th grade year in Dallas, TX. The Microwave Dave Music Education Foundation was created at the request of Microwave Dave Gallaher, as an avenue for introducing music education in the classrooms of North Alabama. Dave has long been an advocate for music in the schools. Both as a solo artist and together with his band, the celebrated Huntsville Alabama resident has played countless concerts in the classrooms of the Madison County school system as service work to his community. Through these performances, he shares his passion for music. The ongoing work of the 501(C)(3) Foundation represents the manifestation of his vision to expose students to live musical performances that they otherwise may not experience during their formative years.
The "Concerts in the Classroom" program is the brainchild of Dave Gallaher and Nukes bassist Rick Godfrey, and is MDMEF's flagship program. The program introduces students to local musicians and stimulates young minds with the joy of live performances, and also inspires an interest in academics through the medium of music. These lessons provide an opportunity for students to enjoy a variety of academic subjects, songwriting, and storytelling. Like Dave, the musicians that come to the classrooms have a passion for their artistry and provide musical knowledge, along with keen insight into the relationship between music and the world around us.
The classroom concerts include lesson plans created jointly by the schools, musicians and MDMEF. These programs reflect appropriate academic standards for the grade levels involved. At the end of each program, time is allotted for an open discussion where students are encouraged to ask the musicians questions. Music is used as a tool to inspire and inform students on virtually any subject, while enjoying the private experience of seeing music created up close.
MDMEF also offers a scholarship program titled the Danny Hall Memorial Music Scholarship. The memorial scholarship was named for the very accomplished local Huntsville musician Danny Hall who passed away in 2018. A committee comprised of both MDMEF board members and teachers and administrators from our music partner, the Valley Conservatory, developed criteria and Submission guidelines for current and future applicants of the scholarship.
Teachers and Principals – for more information or to arrange a "Concerts in the Classroom" event, contact: Evan Billiter, Microwave Dave Music Education Foundation President.
A History of Concerts In The Classroom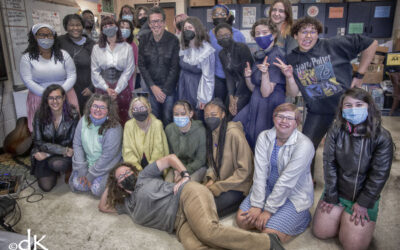 Lee High School - April 15, 2022 Ms Michelle Sisson - Creative Writing Class Dave Anderson - Musician Educator / Singer-Songwriter On April 15, the MDMEF took the "Concerts in the Classroom" to Lee High School for a lesson with Mrs. Sisson's creative writing class....
read more