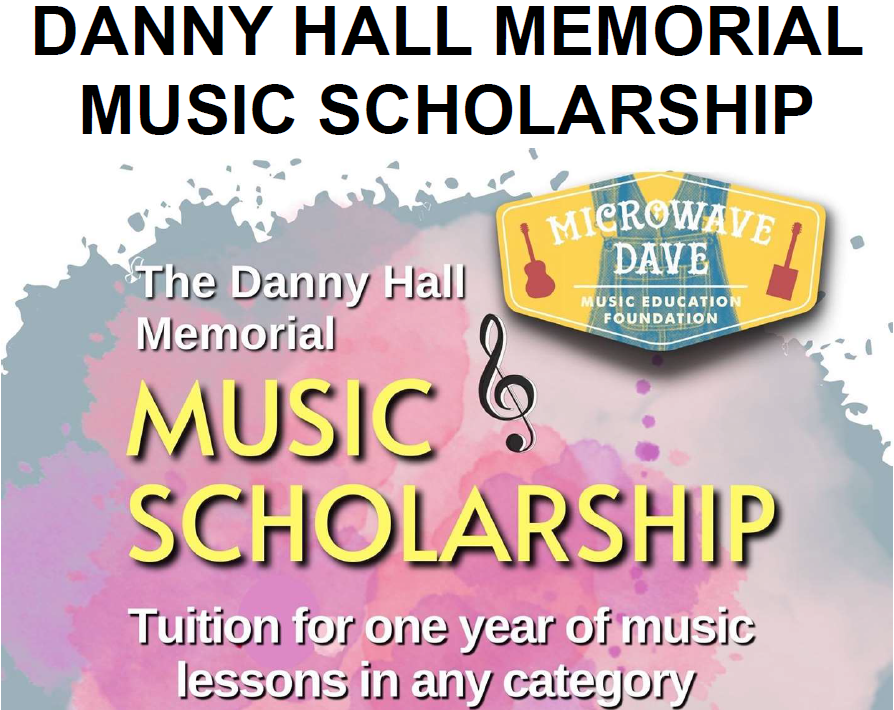 Partnering with Local Music Schools to Educate Talented Young Musicians as They Continue to Advance on Their Musical Journey in Memory of Highly Accomplished Local Musician Danny Hall
About the scholarship
The Microwave Dave Music Education Foundation (MDMEF), a non-profit 501(c)(3), works with local musicians, educators and music teachers to support and promote music education in North Alabama. Each year, MDMEF selects four recipients to be awarded the Danny Hall Memorial Scholarship. Through this scholarship program, MDMEF hopes to assist and foster talented young musicians, enabling them to progress in their craft as well as in life. The scholarship pays tuition for one year of music lessons at any approved music school, including Valley Conservatory, Musicology, Maitland Conservatory, and Pope's School of Percussions. MDMEF provides up to $1620 per scholarship which is equivalent to 12 months of music lessons.
Scholarship Process
Applicants are required to complete the online form, and provide one letters of recommendation.  The scholarships are awarded by random drawing from the application pool on a quarterly basis. There are 4 drawings per year. Once an application is submitted, applicants remain active in the drawing and continue to have chances to win without re-applying.  Names are only removed from the drawing if one of the following occurs:
If the applicant wins a drawing
If the applicant graduates from high school
If the applicant wishes to withdraw their application from the drawing.
Terms and Conditions
Scholarship recipients have 1 week after notification to respond with confirmation and acceptance of their win. Failure to do so will result in forfeiture and a different recipient will be chosen. The recipient must confirm acceptance by signing the terms of agreement. Upon acceptance, the recipient will have 3 months to activate their contract and begin music lessons. The recipient has 14 months from the time the first lesson starts to utilize the scholarship funds.  It is the student's responsibility to coordinate their lessons with the approved school. MDMEF will make payment directly to the school on a monthly basis upon receipt of invoice from the school.
Click Here for Application Link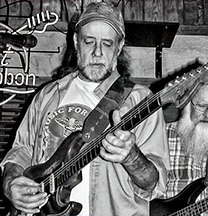 ABOUT DANNY HALL
At the request and suggestion of the Foundation's namesake, Microwave Dave Gallaher, the Danny Hall Memorial Music Scholarship was created in memory of the accomplished local Huntsville musician, Danny Hall, who passed away in 2018. 
Daniel (Danny) Thomas Hall was born in Knoxville, Tennessee, into a family that loved and embraced music.  He, along with his siblings and parents, were all musicians and formed a family band that played at local events and church singings throughout his youth. 
Danny studied music at the University of Tennessee in Knoxville, where he played in marching and concert bands.  He left college to become a member of a traveling band, and that began his journey as a career musician.  In 1972, Danny moved to Huntsville, Alabama, and established himself on the music scene where he remained a significant force for 46 years.  Danny played with many local bands such as The Rock Fossils, Kozmic Mama, The Crawlers and The Brakers, as well as performing solo and duo gigs with his local musician friends.
If Danny wasn't playing a guitar, he was working on one.  Guitarists from far and wide brought guitars to Danny, and he would gently restore them using tools of his own creation.  He was called "the guitar whisperer" by his family due to his unique process of restoration.
The Microwave Dave Music Education Foundation created The Danny Hall Memorial Music Scholarship in honor of the man who played an integral part in the Huntsville music community and impacted the lives of so many.  Now his legacy will continue, helping area youth better afford a music education through the Danny Hall Memorial Music Scholarship. 
Gone but not forgotten,
Danny Hall
August 26, 1952 – December 16, 2018
Danny Hall Memorial Music Scholarship Past Recipients:
2019 – Jonah Hall, the son of Danny Hall
2020 – Katie Lee
2021 – Anna Katherine and Isaac Gentle
2022 – Susannah Cookson and Jude Seibert
For additional information or questions concerning the Scholarship, please contact Ms. Jessica Bolling, MDMEF coordinator, at [email protected]